Szanowni Logonauci, otrzymaliśmy mail od Pani Moniki D. z informacją, która mrozi krew w żyłach, a dotyczy losu rodziny żyjacego astrologa.
17.04.2006
(…)
Cala historia zostala zamieszczona na dwoch astrologicznych listach dyskusyjnych (hiszpansko- oraz angielskojezycznej) i szczerze mowiac na poczatku powatpiewalam w jej prawdziwosc.
Ale sprawdzilam, meksykanskie gazety faktycznie donosily o tym tragicznym zdarzeniu.
Na koncu zamieszczam oryginalny list (bardzo polecam lekture!)
i uzupelnienie faktów (wraz z godzinami) przeslane przez jednego z uczestnikow forum.
Oto streszczenie:
Eks-chlopak nad ranem wtargnal do domu swojej bylej przyjaciolki, zamordowal dwojke jej rodzenstwa, a ja sama ciezko ranil.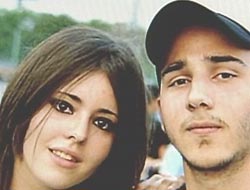 dane chlopaka:
Diego Santoy Riveroll:
09.9. 1984, Matamoros, MX
(brak godziny, zrektyfikowalam na 11:40)
dane dziewczyny:
Erika Tamez
19.9. 1987 at 12:45
Guadalajara, Mexico
zamordowany brat Eriki:
Erik Pena Coss y Leon
July 28, 1998
05:30 AM CDT
Monterrey, N.L.
100W18'26" 25N40'11"
Asc.: 13Cancer33′
zamordowana siostra Eriki:
Maria Fernanda Ishtar Pena Coss y Leon
October 15, 2002
03:00 PM CDT
Monterrey, N.L.
Asc.: 01Aquarius40′
Historia jest wstrzasajaca i okrutna, ale zdawac by sie moglo dosc stereotypowa.
Dziewczyna zrywa z chlopakiem, ten za wszelka cene chce ja odzyskac, bedziesz moja – zywa albo martwa.. itd.
Sęk w tym,
ze chodzi o dzieci slynnego meksykanskiego ASTROLOGA dr Gonzalo Peńa Tamez.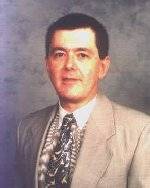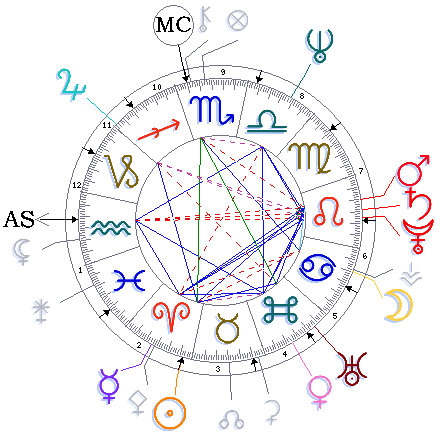 horoskop dr Tamez:

Map of the Heavens, Planets, Astrological Chart, Horoscope
Dr. Gonzalo Pena TAMEZ,
born April 16, 1948 at 2:34 AM in Monterray (Mexique) Sun in 26°16 Aries, AS in 11°31 Aquarius,
Moon in 20°11 Cancer, MC in 24°57 Scorpio
Ten, swiadom zagrozenia, ostrzegal corke przed nazbyt zaborczym, zazdrosnym i krewkim mlodziencem, proponowal nawet eks-zonie, aby wyslala Erikę w jakies bezpieczne miejsce (por. tekst). Mimo to doszlo do tragedii.
Co ciekawe, OJCIEC (Dr. Gonzalo Peńa Tamez), przezywszy taką tragedię, juz NASTEPNEGO dnia rozeslal maila ze szczegolowym opisem calego zdarzenia.
Polecam astrologiczna analize tej historii, do ktorej kluczem, jak mi sie wydaje,
jest horoskop relacyjny tragicznych kochankow, Eriki i Diego (fotografia w zalaczniku!).
Dla znajacych hiszpanski: http://www.radiosol1360.com/Article.asp?id=189081&spid=
Monika D. z WAP Logonia
****************************************************
From: "Dr. Gonzalo Peńa Tamez" <gpena@…>
Date: Fri Mar 3, 2006 10:32 am
Subject: from Gonzo gonzalo_pena…
Offline
Send Email
Invite to Yahoo! 360º
Dear Folks:
A great tragedy has occurred to me yesterday… My beautiful
daughter Erika, 18 years old, had been dating the same boy, her first
boyfriend, for close to 3 years… His name is Diego Santoy Riveroll. He was born
September 09, 1994, in Matamoros, MX. He has a tight Mars Uranus
conjunction straddling his natal Ascendant. He was very impulsive; jealous beyond
his ability to control it. Erika's old time friends, some back from her
elementary school days, others from high school had all been harassed
by him, because he was so possessive of her and forbid her to have normal
social life. Knowing her chart (born September 19, 1987 at 02:45 AM in
Guadalajara, Mexico) and his, I asked her to be careful with the guy.
He got to be so overbearing, that she decided to break-up with him. And she
told me she had told him that she did not want to be her girlfriend any
longer precisely the day transiting Pluto in Sagittarius opened a one degree
orb of square to her natal Sun in Virgo ruler of her Leo Ascendant. I
immediately told her, in front of her sister, Azura (19 years old), that Diego
was going to kill her. I got very worried and called my ex-wife, Tere Coss,
and told her that our daughter was going to be murdered by her crazy
boyfriend, that we should send her away from Monterrey, to spend one year in
Guadalajara. She told me she was aware of the danger, but she feared that
something bad could happen to her if she was far from us, suggesting she should
stay here but be careful.
Yesterday, my ex-wife was out of town on a business trip. Erika was
supposed to get up early and drive our sun Erik, 7 years old, to his
school, and our 3 years old princess, a beautiful girl named Fernanda Ishtar
who was my joy and pride, to her day-care center. Then, at 2 PM my other
daughter was meant to pick our 2 babies and bring them here to eat with me
like every school day. But Erika did not wake-up on time and did not take the
babies to their school and day care center. They stayed home. By midmorning
Erika's boyfriend arrived to convince my daughter that they return
together.
My guess is that she rejected him. He went crazy and attacked Erika
with a big knife from the kitchen. Then my valiant 7 years old prince
jumped to defend her sister; and our 3 years old princess did the same. Diego
killed both my angel babies with a big knife. The poor creatures, my darling
babies, bled to death there!. Both!. Then he continued attacking my
beautiful daughter, Erika, trespassing her from beck to front in her
thorax with the big knife, piercing a big hole in her lung, and cutting her
neck thrice. My other daughter slept through it, and by the time she woke
up,
Erika had crawled through the house losing most of her blood. Azura
went crazy when she saw that her sister's head was almost all severed. She
phoned me crying hysterically, and told me that my son had been
murdered and Erika was being taken in an ambulance to the hospital. The police
arrived and took Azura away to help them locate the assassin.
Tere was notified and she caught a plane back to Monterrey, but she
did not arrive until 8:00 PM last night, By then I had been through the
nightmare of waiting 4 hours outside the operation room where 6 doctors and a
team of nurses worked hard at saving Erika's life.
The chief surgeon, after over 5 hours, told me Erika had arrived
with no pulse: close to zero blood pressure and heart beat… They
transfused 6 litters of blood through the operation, got over a litter of
hemorrhaged blood from her wounded lung, and did their best to repair her neck
tubes.
The jugular veins were severed too; causing her massive blood
drain… But they repaired her neck the best they could.
From seeing the doctors faces I could see they had been really
sweating it up with their best performance to bring my beautiful daughter back to life.
No one wanted to say that there was any hope, though, of safely
stabilizing her. It was not until after midnight, that I and my ex-wife, were
allowed to enter our daughter's room where she had just been brought at the
intensive care ward after so many hours in the operation room. She was there,
my poor daughter, with tubes through her mouth, nostrils and chest, hooked to
all the monitors and gadgets, almost wide open, but unconscious, with her
neck an awful mess. Very painful to behold as you can well imagine. My ex-
wife was being strong, but I don't know, she has suffered so much I don't
know whether she can overcome it. Same for Azura, whom I fear she will
just die quietly soon out of sheer grief and pain. You can imagine our
tragedy. I'm doing my best to appear strong when I hold them in my arms to console
them the best I can. Our babies were good and healthy, smart and wholesome,
tender and loving. I always thought I was so blessed to have such
golden angels. Now heavens has taken them away.
I can only stand it because our love bond keeps us together even
now that they are dead.
Our relatives and friends are being supportive… The whole city of
Monterrey, with its 5 million people, has been totally shaken, the
way the local media have blown out this tragedy… More so because my ex-
wife, having had her astrology program in the local TV, seen here and in
other cities near by and in Texas, is somewhat of a celebrity: one of the
well known astrologers in the Mexican Northwest.
I haven't slept in two days at all, and just now I was notified
that the corpses of my 7 years old prince and my 3 years old princess are
already at the funeral parlor. Erik had told her mother recently that if he
died he did not want to be eaten by maggots. So Tere wants to incinerate
them, and we decided that even though some advice not to do it right away, we
will do it right away. Today, Friday, at 2 PM, out two sweet darling babies
are
going to be incinerated.
As I have so many silent friends in this list, lurkers, some from
so many years ago, I just felt this need to communicate to me the sad tragedy
that has happened to me and my loved ones.
This is the birth data for Erik:
Erik Pena Coss y Leon
July 28, 1998
05:30 AM CDT
Monterrey, N.L.
100W18'26" 25N40'11"
Asc.: 13Cancer33′

And this is the birth data for my princess Ishtar:
Maria Fernanda Ishtar Pena Coss y Leon
October 15, 2002
03:00 PM CDT
Monterrey, N.L.
Asc.: 01Aquarius40′

My grief is boundless… I might have to collapse some time soon.
I don't feel now like getting technical about the astrology of my tragedy.
It's been too overwhelming. Right now I must go and say good bye to my two
babies.
Thanks for your best wishes.
love
Gonzo
*******************************************************************************
Unfortunately, the chronology of events is still unclear due to the different versions, but the Department of Justice of the State of Nuevo Leon has issued the following:
4:15 – 4:30 am: Diego breaks into the house
5:20 – 5:40 am: He cuts the phone lines and a set of cords from the curtains
5:50 – 6:10 am: Erik was beaten unconscious, then taken to the laundry room where he was stabbed to death and his body covered with laundry
6:30 am: The maid's alarm clock goes off, she wakes up and Diego finds her. He puts tape on her mouth and ties her hand with a cord. He hides her in the bathroom and goes away.
6:40 – 7:00 am: Diego comes back to the bathroom where he left the maid, and takes her to the guest bathroom.
7:45 – 8:00 am: Erika was supposed to take her brother to school and her sister to the day care center, but wakes up to find it's already too late and goes baack to sleep. Maria Fernanda Ishtar comes out of her bedroom looking for her sisters, except she was found by Diego, who strangled her with the curtain cords, and hides her in a closet.
8:30 – 8:40 am: Linda Marentes shows up for work as usual, finds that the main door is still closed and goes to the back through the garage.
10:00 – 10:20 am: Linda calls Erika on her cell phone, but there is no answer. Some 20 minutes later, she calls her through the window that levels with the office in the back. They talk, and Linda later declared everything seemed ok.
At this point, and according to the victim, Erika comes down from the bedroom, but Diego finds her and starts hitting her on the head with a hammer. He then stabs her in the back, cuts her throat and drags her through the living room. She pretends to be dead so Diego will leave her alone.
He goes back to where he had left the maid, tells her to get up. He puts her in the trunk of Erika's car and drives away.
Erika then gets up and walks to the back looking for help, and asks Linda to call an ambulance.
Now, here are some wierd facts:
1. All along, Azura was in the house, yet she declared she did not hear or see anything.
2. All this happened between 4:30 and 11:30 am, at the most. It is estimated it was 11:30 when Linda found Erika bleeding, yet the ambulance was not brought in until 1:30 pm (two hours later.
3. Erika and her family declared she had a wound in the aorta.
a. Wouldn't your mind be in la-la land, rather than having the coldness of faking you own death (who know, maybe her instincts for survival are very strong)?
b. Wouldn't you be too weak to walk and look for help (remember she also has a punctured lung), let alone talk (she asked for help, and said who injured her)?
c. Don't you bleed to death before an hour when your aorta is slit?
4. The staff at the hospital said she had no deep wounds to her throat, yet they were told that they should not release the medical report to the media for any reason.
6. Erika's stay at the hospital was very brief (13 days), given the severity of the alleged injuries.
5. Diego sent Erika a message on her cell at 12:30 pm, after he had dopped off the maid at a far side of town, which proves he was long gone by then (remember the ambulance did not come in until 1:30 pm).
6. It was said that the bodies of the children would stay at the morgue to be autopsied and find more evidence, yet they were released to the parents and cremated the very next day. The father alleged that in a conversation with his mom, Eric said that when he died he did not want the worms to eat him, so he would rather be cremated.
a. Is it normal for a a 7-year old child to think of or have thoughts of death? Of his own death?
b. If so, would a 7-year old child make plans of what has to be done with his remains?
Very shortly, Diego is going to give a new statement, as he said he was tortured to confess, that his initial declaration was not given by him, it was made up. Wha tis a fact is that his attorney was not present, so it is not valid.
All this is very wierd, but let me make a statement: I am NOT in favor of Diego! As I said before, he has committed a terrible crime, and he should pay for it. But, if he did not do this alone, who ever helped, who ever participated, who ever saw, must speak, even if guilty. Remember, TWO CHILDREN WERE MURDERED. They were 7 and 3 years old. Their names are Eric and Fernanda Ishtar. They did nothing to bring this upon themselves, and yet they can't rest until the truth comes out.
*********************************************************************
*******************************************************************************